Read Later
Superannuation Update – What the changes mean for you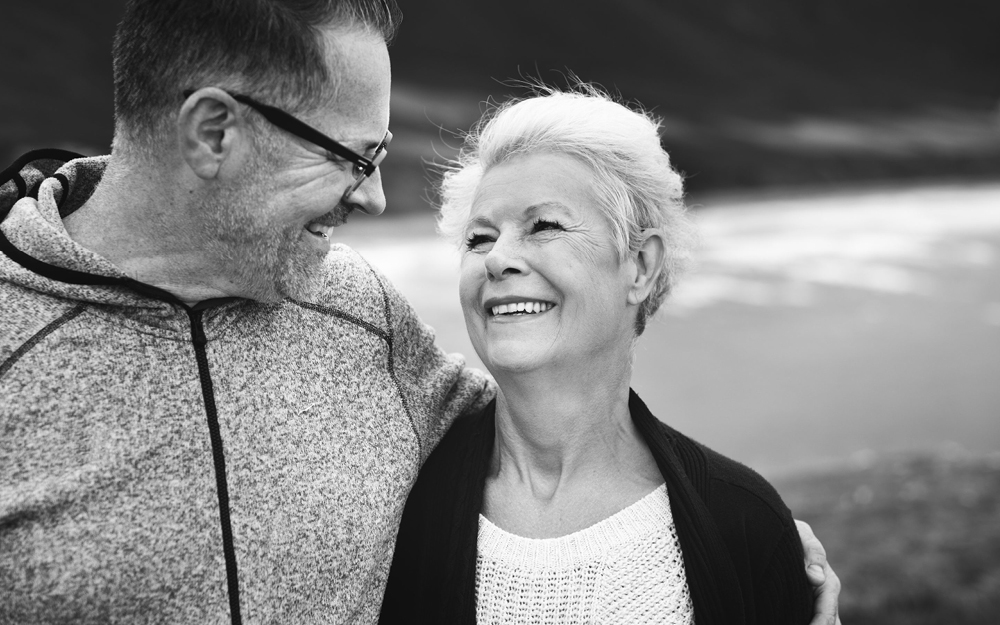 "There are some big changes happening in the superannuation space right now and it's really important that people understand what these changes are, and how they might be impacted, as there are going to be some negative consequences for people if they don't take the right action in relation to these changes.

I think what's important here is for people to take the time to know and understand what they have, so that they can make the right decisions for themselves, rather than having somebody else making the decision for them and it not being the best outcome."

– Adriana Day, Financial Adviser
The "Protecting Your Superannuation Package" was initially announced in the 2018 Federal Budget and was legislated earlier this year.  This new law introduces a number of initiatives to protect Australian's superannuation balances from being eroded by excessive fees and/or insurance premiums, generally associated with individuals having multiple superannuation funds.
Whilst well intentioned and broadly likely to have a positive effect, there is one particular fatal flaw within this Package that could see some people in a worse off position, if they don't take the right action.
Quick summary of changes
Insurances held inside "inactive" superannuation accounts will be cancelled as of 1 July 2019.

"Inactive" superannuation accounts with a balance below $6,000 will be rolled to the ATO.

The ATO will be required to pay any amount they hold to an individual's active superannuation fund.

Fees will be capped on small superannuation account balances & exit fees removed.
Wait… so what is an "Inactive" account?
Generally, an inactive account is a superannuation fund that has not received any new money into the account, i.e. a contribution or rollover, for a period of 16 months or more. Additional criteria apply to each of the initiatives that target inactive accounts, please refer to the further information section below.
That all sounds okay, what's the issue?
What we see as a concern is around the automatic cancellation of insurances held within inactive accounts, where a member has not opted in to keep the cover.  Quite often it can be important for existing insurance to be kept, as the individual may no longer be able to get either new or a similar quality of cover due to age or health reasons.  As an example,
John is a Carpenter who joined ABC superannuation fund when he was 18. As part of the funds Group Insurance offer John was given Life, Total & Permanent Disability (TPD) and Income Protection (IP) insurance. A few years later John suffered a back injury which was going to be degenerative over time. As the insurance with ABC superannuation fund was taken out prior to John injuring his back, it's likely that he would be able to make a claim for his back injury under his existing policy. If John applied for new TPD and Income Protection insurance today it is very likely that the new cover would have an exclusion applied which would prevent John from making a claim for his back injury. 
In this scenario, we would recommend to John that he retain his existing insurance policy in his ABC Superannuation Fund to increase the likelihood he would be covered in the event of a claim relating to his back in the future.
There are many reasons why there may not be contributions being made in to a member's superannuation account which could cause the fund to be considered inactive, including if the member:
no longer has choice of fund with their employer
is self-employed and not in a position to make contributions to superannuation
goes on maternity leave or other break from employment
In these circumstances, it's important to ensure that an individual has completed the "Opt In" for any insurance cover that they want to keep.
John later marries Jane and they have two young children.  Jane is currently a stay at home mum and has been off work for 18 months. John is now self-employed and hasn't made a contribution in the past 18 months because his income has been going towards meeting the family's living expenses.
 In this scenario, John's account would be considered "inactive" and we would suggest John ensure that he completes the required "Opt In" process for his superannuation fund, to ensure that they don't automatically cancel his insurance cover, as it is unlikely he would be able to re obtain the same quality of cover he had previously.
So… what do I need to do?
Superannuation funds are required to write to clients to notify them when their account is inactive and their insurances are at risk of being cancelled.  These new rules commence as of 1 July 2019 and superannuation funds were required to notify, before 1 May 2019, any members with inactive accounts that their insurances would be cancelled as of 1 July 2019.
If you receive a notice, it is important that you consider your situation and make a decision about whether or not it is in your best interests for this cover to be kept in place.
What if I don't want my insurances to be cancelled?
If you do not wish for your insurances to be cancelled, you can choose to "Opt In" to keep your insurances active.  Your superannuation fund will have included instructions on what they require for this, with your notice letter and/or email.
If you are unsure on what action you should be taking, it's worthwhile seeking further advice to ensure you are making the right decision for you.
Steps you should take
Make sure your superannuation fund has your current address, so that you can ensure you are receiving any important notifications about your account. If your address is not up to date, you might have missed receiving your notification so if you are concerned about this, you might need to check with your superannuation fund.

Ensure you open and read the letters from your superannuation fund, and don't just file them away for another day.

If you receive an inactive account notice and wish to keep your existing insurances, complete the "Opt-In" process with your superannuation fund.

If you have insurances that you know you do not want cancelled, complete the opt-in notification to ensure that they are not at risk of being cancelled in future, if your circumstances change.

If you are unsure of what action you should be taking, seek further advice.
Further Information
Insurance for Superannuation Members
From 1 July 2019, Superannuation Trustees are prohibited from providing insurance where:
The member's account is inactive for a continues period of 16 months or more, and
The member has not elected to obtain or maintain insurance in that fund.
Members who wish to maintain their insurance can either:
Contribute or rollover an amount to their superannuation account to "reactivate" the account for a further 16 month period, or
Complete an election in writing to their super fund to retain their insurance cover.
Inactive low-balance accounts and consolidation into active accounts
Superannuation provides are now required to transfer all inactive low-balance accounts that exist as at 30 June or 31 December each year to the ATO.
For this measure, an account is considered to be an inactive low-balance account if the following apply:
The account balance is below $6,000,
Insurance is not being provided to the account,
The fund has not received any new money (i.e. a contribution or rollover) in the last 16 months,
The member has not made any changes to their account, including changing investment options, making a beneficiary nomination, opting in to retain insurances etc, and
The individual has not declared to the ATO that they are not a member of an inactive low balance account.
Any balances held by the ATO will be automatically paid into a member's active superannuation account.

Fees Charged to Superannuation Members
From 1 July 2019, if a member's account balance is less than $6,000 at the end of the financial year, the fees will be capped at 3%, with all fees in excess of this amount being refunded back to the member's account.
Additionally, superannuation funds will no longer be able to charge exit fees when a member decides to complete either a full or partial withdrawal from their account.
This article contains general information only in relation to superannuation, insurance and the Protecting Your Superannuation Package legislation.  It does not take into consideration your personal information and/or circumstances. You should consider the appropriateness of this information for your personal circumstances, before making any decisions and/or taking any action.
This article was written by Adriana Day, Financial Adviser, on behalf of the HPartners Group.