Read Later
Count your blessings this holiday season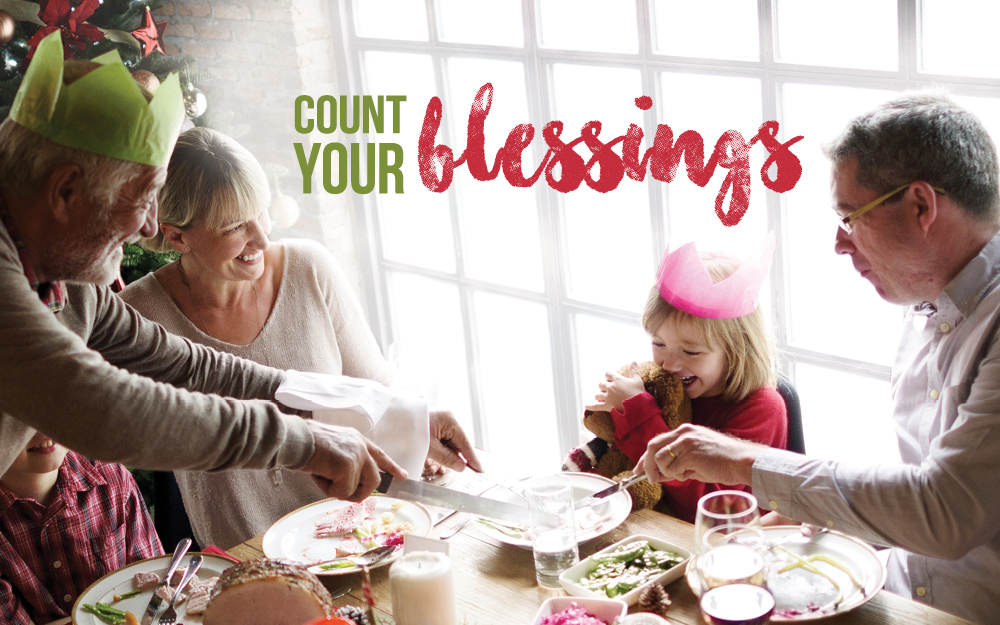 We're at that time of the year again: the shopping centres are packed, you're signing dozens of greeting cards, and little miss/mister has just handed you a 'wish list' longer than they are tall. And at the back of your mind, you might be hoping for a treat or two for yourself.
It's easy to get caught up in the consumer frenzy at this time of year. The media encourages us to equate spending with generosity, making buying a real emotional issue. From TV shows about the 'best Christmas ever' to department store ads encouraging us to give that special someone 'what they really deserve', there's no wonder Australians spend billions on Christmas every year – around $1,079 per person, according to ASIC.i
Australians are more blessed than we think
In truth, Australians are already far better off than others around the world – even without the designer gifts and gourmet Christmas snacks. If you've got a roof over your head, access to medical attention, and you know where your next meal is coming from, you've got it better than 99% of the planet's population. According to the Global Wealth Report by Credit Suisse, Australia is the third richest country in the world in terms of wealth per adult, just behind Switzerland and New Zealand. We've also got a relatively low gap between our richest and poorest citizens, with 80.3% of us at middle class or above.International charity CARE offers you a chance to see where you place on the 'global rich list' – it's a must-see if you're in need of a bit of perspective.
The thing is, stats like these only make it slightly easier to counter the feeling that you've got to buy a lot of stuff. The best way to balance all the demands and expenses of the season is to remember that it's all about what money can't buy – spending time with family, friends and loved ones. And a bit of good old-fashioned planning doesn't go astray.
Have a great holiday season – without overspending
Write a budget for your gift-giving, and stick to it. A thoughtful, well-chosen gift that reflects your relationship with the recipient often means a lot more than something flashy.
If you're hosting, plan the meal ahead of time to take advantage of savings and make sure you can get the ingredients you need without overspending. For example, you may need to order a ham or turkey up to a month in advance.
Make your own decorations and crackers: this can be a fun activity to do with kids, or even by yourself.
Speaking of DIY, Instagram and Pinterest have made homemade Christmas presents cool again. From personalised photo calendars to cookie mixes, there's an idea for every person on your list.
If you're still tempted to spoil your kids, grandkids or partner, consider giving one small meaningful present up front, and saving the rest of the spending 'til sales time when you'll get better value for money.
Reflect on last year's Christmas spending. Think about everything you bought, what was really 'worth it' after all, and what you could do without.
Make sure that, if you put holiday expenses on your credit card, you can still pay the balance in full ASAP. To put this another way, think about your total spend divided by 52 weeks (or 12 months – however you do your regular budget) – does the amount look reasonable and affordable now?
However you hack your holiday budget, we hope you have a wonderful time with friends and family, and a well-deserved break.
i ASIC's MoneySmart, Australia's Christmas Spending